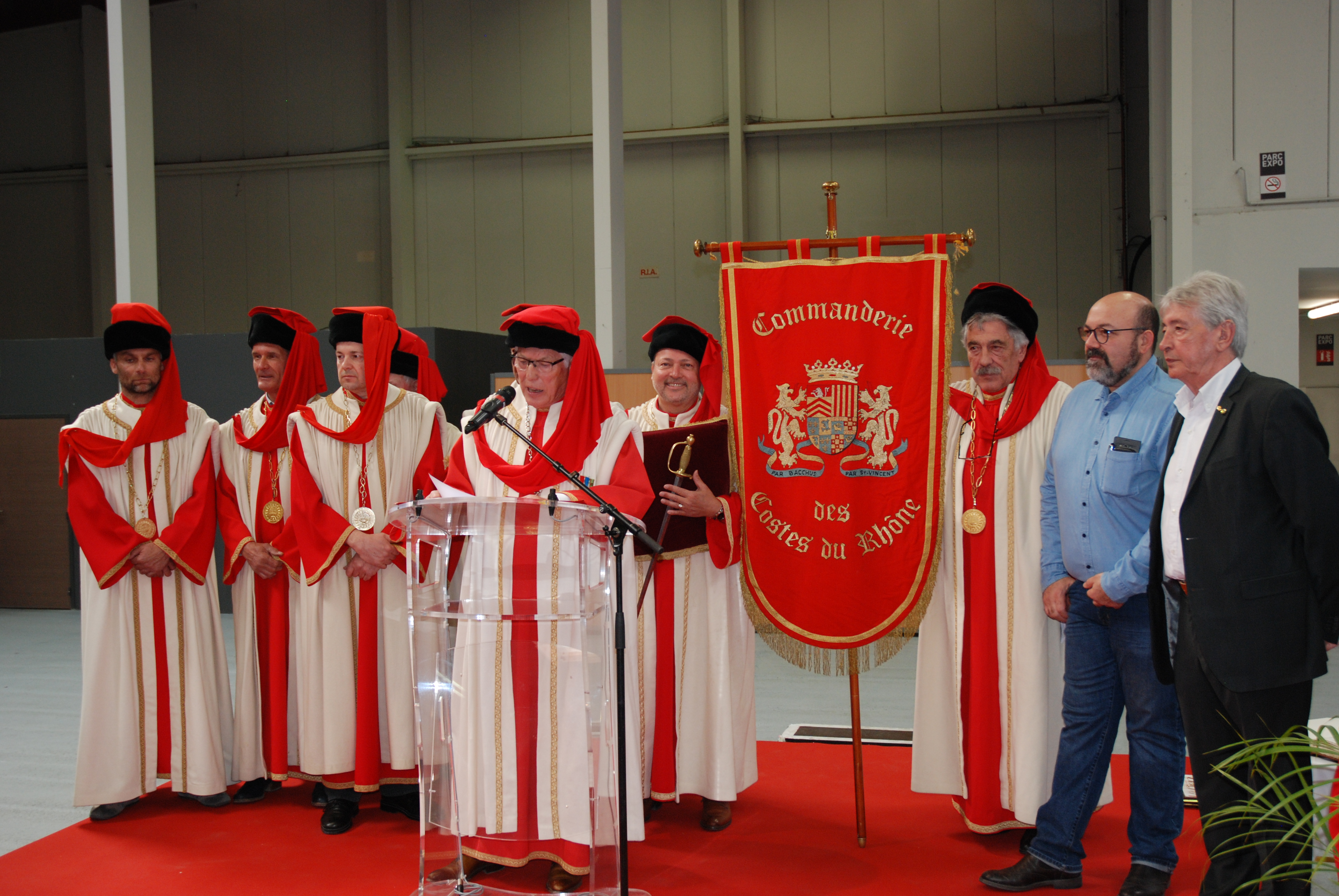 On the occasion of the 40th anniversary of the Commanderie (July 2013) 
The Fiancée of Côtes du Rhône
She is resplendent and in the prime of life
Illuminating these places, features of her face,
Attentive to my voice, she listens to these words
As at the very first day, mistress in her castle!
His devoted thoughts to beautiful and noble cause
Where fidelity and virtue are needed
Attack my desires to taste with joy
The fruit of his pleasures that open the way for us!
She likes to walk in the Côtes du Rhône
From Ampuis to Avignon, his sweet voice resonates
Epicurean hearts, friends of our villages
And of our traditions that are given in pledge!
Her long purple dress and her big white coat
Make it so sublime in the eyes of the courtiers
She has a crazy charm around the world
Yes, she is forty and the soul is wandering …
You all know her, some of you
Live her Spirit, she who I confess
Since our meeting to find out to know
If I would be faithful, the oath of duty!
His overflowing flame has awakened my
Faith Loving to remember that it is good
To serve our wine to communion finally
To the happiness of life, to endless voluptuousness!
To believe in her destiny, she needs you,
Because she is so fragile and live through us
Suppose everyone goes to his side,
To see it shine, in all its beauty!
She knows the way to go
Let's not disappoint, believe in the future,
For ever, Messires, in our lordship,
We covered with honor … our Commandery !!
© Andéol POMMIER